The discerning audience know that the show they saw today was.."
"They know that the show they saw today, Make Mama Proud, is good and, by golly, they enjoyed it. Aurora sparkles, not only because she looks terrific, her costumes are brilliant and colourful with sequins picking up the light, but because of her vivacious and outgoing personality. "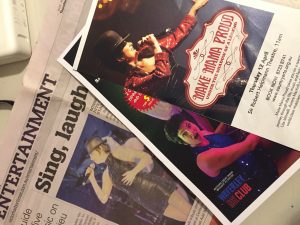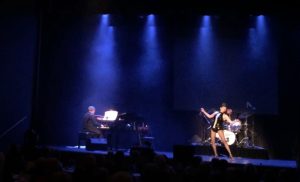 Australian Stage Adelaide Review
Valerie Lillington - critic
"she exuded genuine warmth and fun…Aurora had everyone in the packed restaurant enthralled…"
"Aurora had everyone in the packed restaurant enthralled. As well as a powerful, expressive voice, lithe moves, and perfect timing, she exuded genuine warmth and fun, moving playfully around the room and singing to every one of us."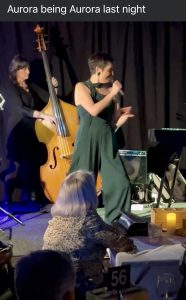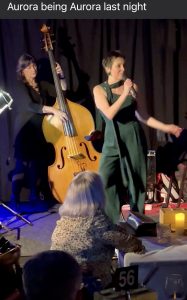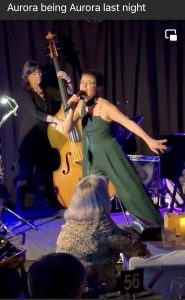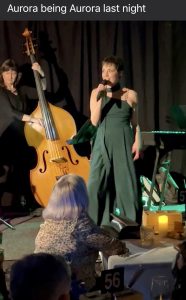 Hope Island Jazz & Cabaret
Jan Gillies
Ian Watkins
Aurora is as full of light and magnetic attraction as her name suggests. Her portrayal of Liza Minnelli is vibrant, visually appealing, and vocally superb. I was impressed with how comfortable she was with her repartee within her repertoire. She had excellent engagement as she moved through the audience, with added delight as particular guests became part of the entertainment. A performer with pizazz!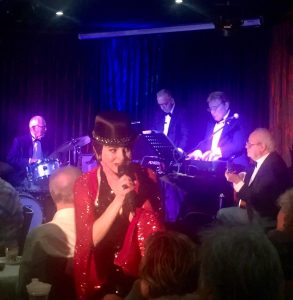 Ian Watkins
Ann Wells
The entertainment was outstanding- so funny and a great standard of singing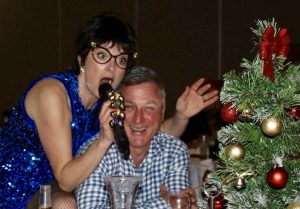 Ann Wells
Hazel Dryden
What a fantastic entertainer Aurora is, she is talented, vivacious, full of fun and an all round delight.
We have thoroughly enjoyed  her brilliant Lisa Minnelli and Shirley Bassey performances, and look forward to seeing many more of her shows.
Hazel Dryden
Deanna Hill
Please pass onto the club that NYE was one of the best entertainment nights we had all been to… just fabulous. Thanks once again Best Wishes from Deanna Hill and all our table.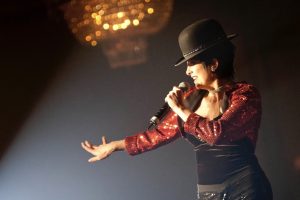 Deanna Hill