Entertainer - Singer - MC - Vocal Workshops
Themed events-Cabaret shows- Gala Dinners- Motivational sales conference- Fundraisers- Fashion parades- Birthday parties, and Seniors entertainment, are some of the situations that benefit from the impact of one of Aurora's themed shows or simply an opening song.
Master Of Ceremonies (MC)
With 20 years of entertaining audiences worldwide through her comedy improvisation and vocal performances, Aurora energizes delegates with the inclusion of song.
Costuming is also a big part, based around the theme of your conference.
Fun and fast-paced, this little 'pocket rocket' ensures all delegates stay attentive, and engaged while keeping the speakers to a tight schedule.
Aurora's speaks very clearly, making her easy to understand especially with ESL guests.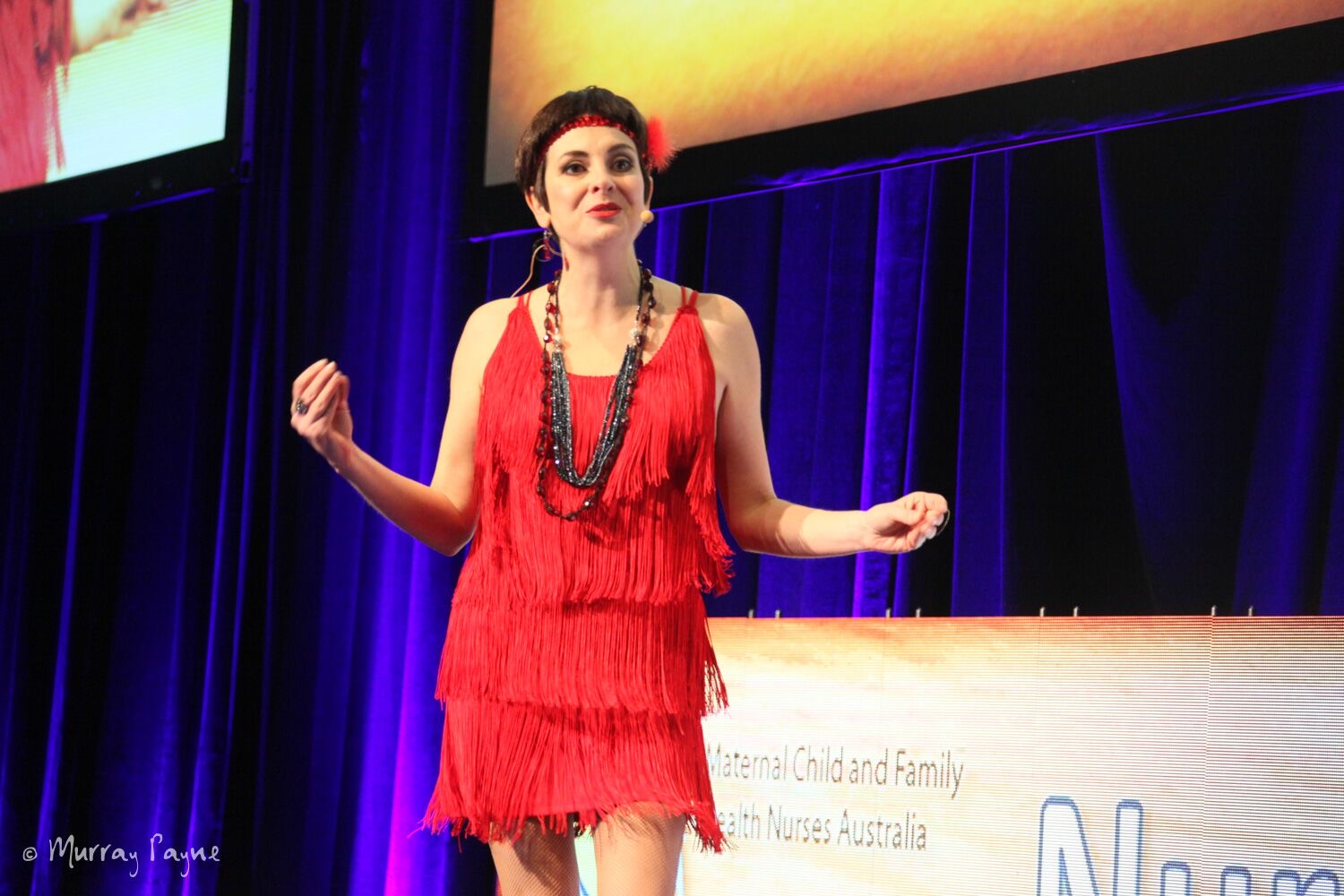 Healthcare professionals – Education –  Hospitality – Sales – Office and Admin Support – Management – Business & Finance – Real Estate -Tourism…
Wherever there is vocal communication.
Understand the impact a voice has on a listener and learn how best to use your tool.
Your Strength – Your People
Getting to know your voice
How do others hear you?
How do you think you sound?
How would you like to sound?
Communication through the power of speech
Inflection
Tone
Pitch
Pause and silence
Interpreting sound
Listening for clues to learn more in a situation
Voice via the phone verses voice with visual
Face to face speech
Telephone technique
Delivering a presentation
Public address, voice and physicality
Microphone use, technique and hands on practice
Professional voice-over artist, actor, and singer, Aurora MacKrill's interactive, group sessions, guide participants through a series of exercises and roleplay, empowering them to access the appropriate voice for a given situation.
Speak to Aurora MacKrill today to discuss tailoring a workshop for you people.
And now for something completely different!
Have you ever thought about stepping outside the box and have an outrageous host?
It could be
a slightly sedated Liza Minnelli
a slightly inebriated Shirley Bassey
or the totally inappropriate Aunty Mearl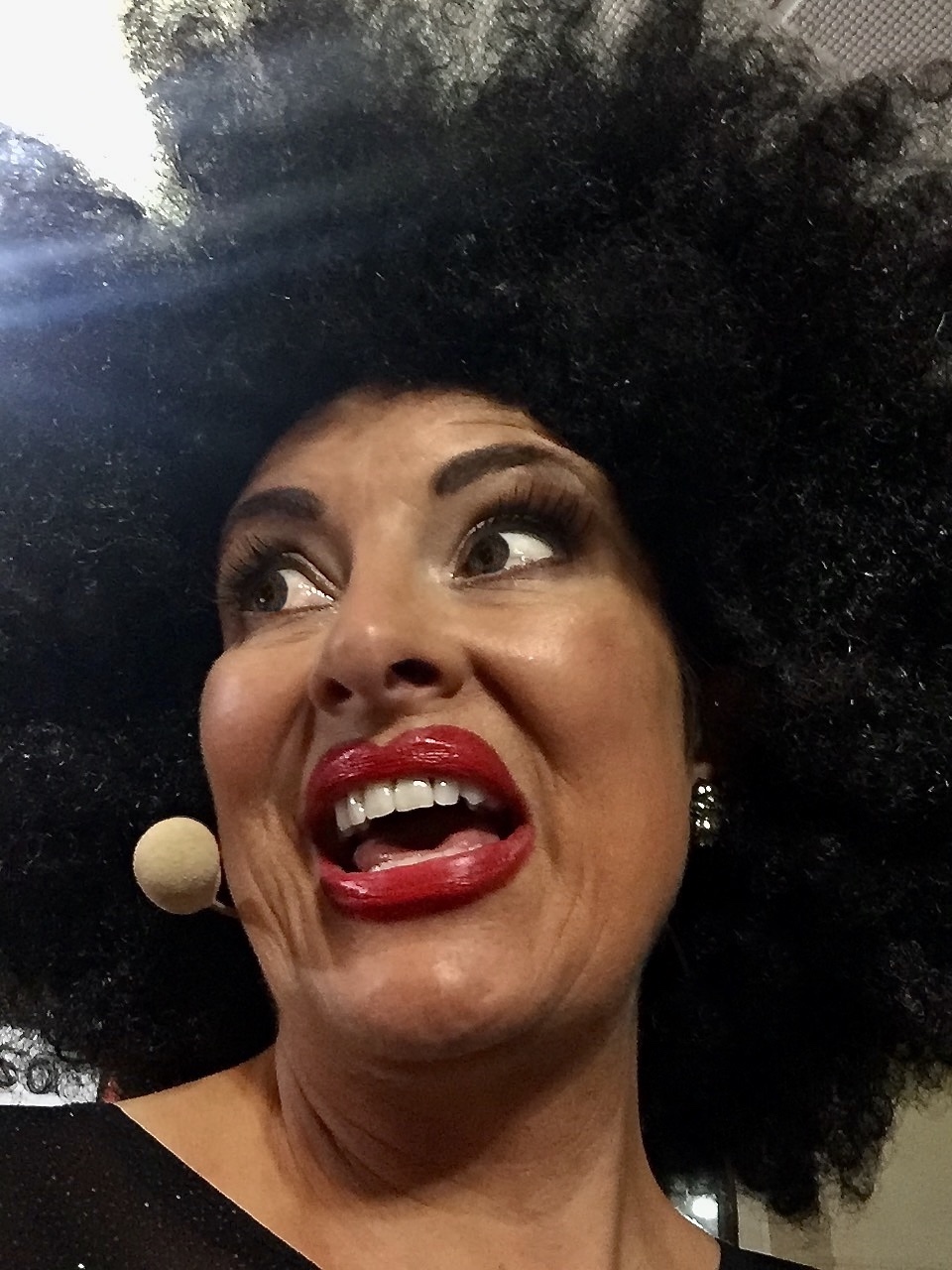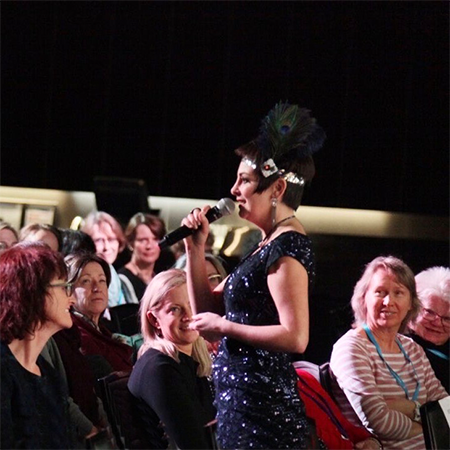 Inspirational Speaker
Surviving, Thriving and Inspiring while staying afloat minus your floaties.
Aurora's inspiration story of her journey from the early discovery of 'a lump' and the impacts of being a BRACA carrier, through the lumpectomy, chemo, double mastectomy, reconstruction process, burst silicon bag, replacement prosthetics, to the final flat closure result.
One contact to personalise your event.
Contact now for availability
Meet & greet during registration
Comedic Host
Warm Up act
Tailored Workshops 
Inspirational speaker
MC
Wrap up session