CONGO SQUARE Video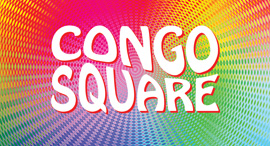 Aurora MacKrill – Lead Vocals
Craig Milligan – Lead Vocals
Trevor Warren – Drums & BVs
Peter Nolan – Keyboards & BVs
Chris Moore – Guitar & BVs
Nick Sheldon – Bass Guitar & BVs
Dave Hedges – Sax & Clarinet
 Check out our Photo Gallery
Lilly
Me and Mrs. Jones
Money
Something Got Me Started
Valerie
Signed Sealed Delivered
It's all about the Groove
From art galleries, wine bars and intimate theaters to street festivals, and corporate events, Congo Square work outside the square to make the occasion a lasting hit.
A collection of 7 seasoned Melbourne Musicians including 2 charismatic lead singer/entertainers.
Something for every body covering, but not limited to Sting- Earth Wind & Fire - Doobie Brothers - Joe Cocker - Boz Scaggs - Chaka Khan - Men at Work - Bruno Mars and many more…
CONGO SQUARE...anything but square.

Inviting Aurora's 'Liza Minnelli' to your corporate function is ideal if you're looking to motivate and inspire.
[doptg id="1"]